Archives
360 GRADI Magazine
Introduction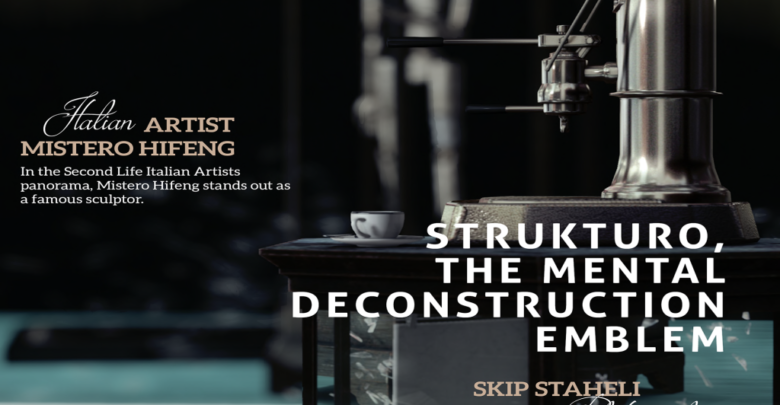 360 GRADI Magazine is the new magazine about Second Life.
It can be read both on Issuu and directly in SL wearing it as HUD. In both cases, the magazine will be interactive, so the reader can teleport, open a web page, join a group, watch a video, etc.
What are the topics the magazine cover? In summary, they are:
✓ Destinations ✓ Art ✓ Music ✓ Photography ✓ Fashion ✓ Virtual and Daily Life ✓ Furnishing ✓ Chosen by Flickr (images published on Flickr in the group dedicated to the magazine) ↓↓
Writers are:
✾ Oema Resident, for DESTINATIONS, FURNISHING and CHOSEN BY FLICKR,
✾ Ladmilla Medier, responsible for ART
✾ Claudia Rossi, head of MODA
✾ Jarla Capalini Sperber, accountable for the PHOTOGRAPHY sector
✾ Van Loopen, MUSIC Sector Manager
✾ Violet Boa-Pr, responsible for SOCIAL MEDIA MARKETING and PR,
✾ Degoya Galthie, accountable for VIRTUAL and DAILY LIFE.
It's possible to read the magazine on the web following these 2 links:
You can get your inworld copy at the Magazine's Office