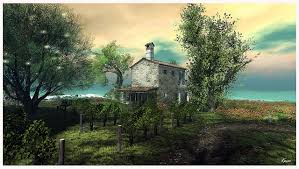 BY DAVID KARIUKI · SEPTEMBER 7, 2017
Second Life is moving its architecture to the cloud, Linden Lab announced last week, and that might help them offer lower land prices.
The reason? On-demand cloud-based regions would only be up and running if people are currently visiting them, similar to how the commercial Kitely grid works on the OpenSim platform, an open-source alternative.
Although Second Life did mention that moving to cloud will help them improve performance and could see them offer more products at cheaper prices, they did not release any details about upcoming land offers.
Kitely was in the cloud from the start, when it launched in 2011 and that allowed them to provide server resources only when they are needed, and thus reducing their hosting fees, Kitely CEO Ilan Tochner told Hypergrid Business.