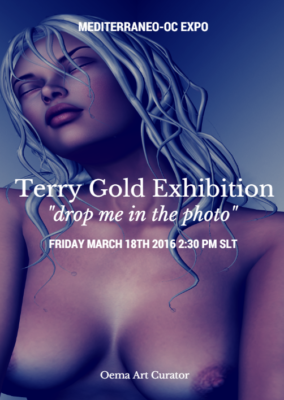 Starting Friday 18th, at 2:30 PM SLT the photos exhibition by Terry Gold. Let's give welcome to this very good artist all together.
Art Curator: Oema
The photographs, in fact, always depict a woman with pale skin like porcelain and features bold and marked.
Red lips contrasting with white skin are a classic example.
A feature of Terry photographic exhibition is, in addition to the contrasts between her pale skin and the lipstick shades marked, even the chiaroscuro background.In fact, all her works emphasize the basic difference, a cohesion of black and white.
The "Woman" star of the picture (which is the same Terry) wants to appear, she wants to play the role of "leading lady" and be on center stage.