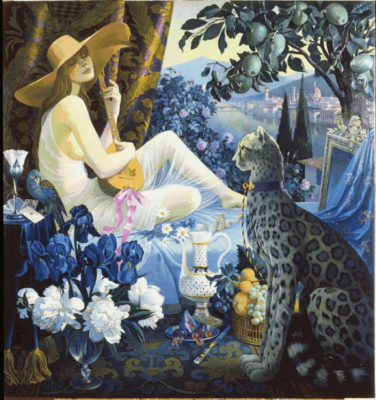 BY MARIA KOROLOV · APRIL 9, 2015
For those interested in learning how to work with mesh objects, there's a new series of Blender tutorials available online from Ontario-based retired artist Aine Caoimhe — also known as Mata Hari in-world.
Blender is a free but powerful 3D modeling and animation program available for download here. It supports the Collada-format mesh exports used in Second Life and OpenSim, so it's especially popular with designers there.
Mesh looks good and can have a lower impact on your region than traditional prim-based objects. Plus, if you sell your content in-world or through the Kitely Market, you might have noticed that the word "mesh" attracts customers because some people will judge the content as newer and higher quality.
First Step: Virgins and Mice Tutorial
Virgins and Mice isn't actually the first tutorial that Caoimhe has posted, but it's the one that you should start out with if you've never used Blender before — or if you opened it up and gave up immediately.
Once you've downloaded Blender and installed it, it takes about 10 seconds to do. Really! And, according to Caoimhe, it will make your Blender experience infinitely easier from then on.